U.S. Tae Kwon Do Centers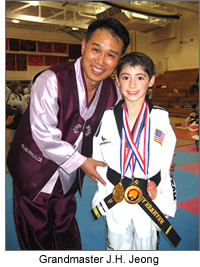 Thank you for visiting our web site and congratulations on your decision to get involved in martial arts with your family. I know from experience that training in Tae Kwon Do with your family will be one of the most rewarding activities you can ever do. I look forward to meeting with you.
Tae Kwon Do Schools
Worcester
1141 Main St.
Worcester, MA 01603
Phone: 508-767-1717
Fax: 508-767-0113
Shrewsbury
370 Boston Tpk.
Shrewsbury, MA 01545
Phone: 508-792-5534
Fax: 508-792-1211
Internet Special
3 Weeks only $39 - Plus FREE Uniform!
*Registration Fee May Apply
Call (508) 767-1717 for more information
News and Announcements
Check out the new 2011 Worcester and Shrewsbury Schedules.